Yeah, me too. And
others
too! Four people told me this past week that they're expecting first or second children and the first of my friends to have their second child delivered last week. Welcome to the world, IMH!
While you're counting back nine months to see what was in the air, let me share a recipe that will make your friends look forward to your visit, even if you weren't going to gladly take on baby-holding duty while they do, well, anything else. When I found out my friend was being induced, I started to think about what we could bring over there once the family is settled back at home and we go over to meet the new addition. A good friend of mine from my bizarre time in a castle in
Manchester
was coming over for dinner last week, so I set about experimenting with the meal to see what might work as an easily transportable, tasty and nutritious meal for four. And maybe my brain was addled from the intense DC heat outside and trying to get me to think of cold-weather meals to cool off, but I couldn't stop thinking about meatloaf.
The key to meatloaf, in my opinion, is figuring out the fine balance between it being moist enough to not live up to its horrid name, but having enough structure so that it doesn't crumble when you try to slice and serve. I found my happy place with yesterday's loaf. And the best part is that the oats are great for lactation! I remember becoming so damn tired of oatmeal for breakfast when I was breastfeeding that I gladly welcomed it in new forms--cookies, baked "fried" chicken, you name it.
**
Mushroom and Spinach Meatloaf
1 pound ground beef/pork/veal combo
1 large shallot
3 garlic cloves
1 tbsp butter
8 ounces button mushrooms
splash of dry white wine
1 egg, beaten
1/2 cup parmesan cheese, grated
splash of whole milk
1 cup steamed spinach
1 tbsp Italian seasoning
1/2 cup of quick cooking oats
salt and pepper, to taste
Preheat the oven to 400 degrees. Chop the mushrooms and shallots. Mince the garlic.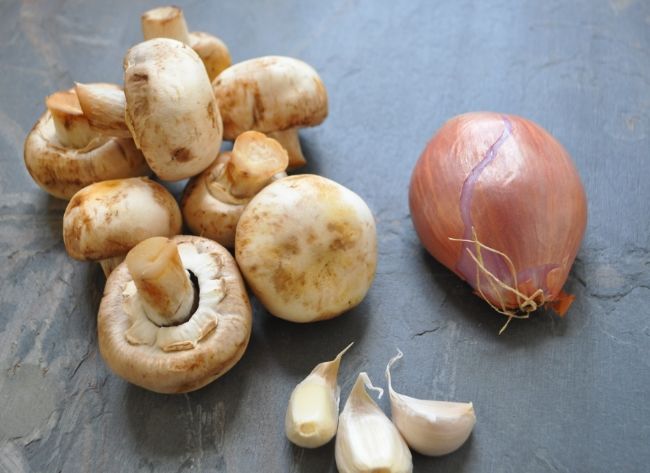 Heat the butter, add the mushroom, shallots and garlic. Saute until the mixture soften. Add the wine and reduce. Combine the mushroom mixture and steamed spinach with the ground meat, egg, cheese, seasoning, milk, and oats.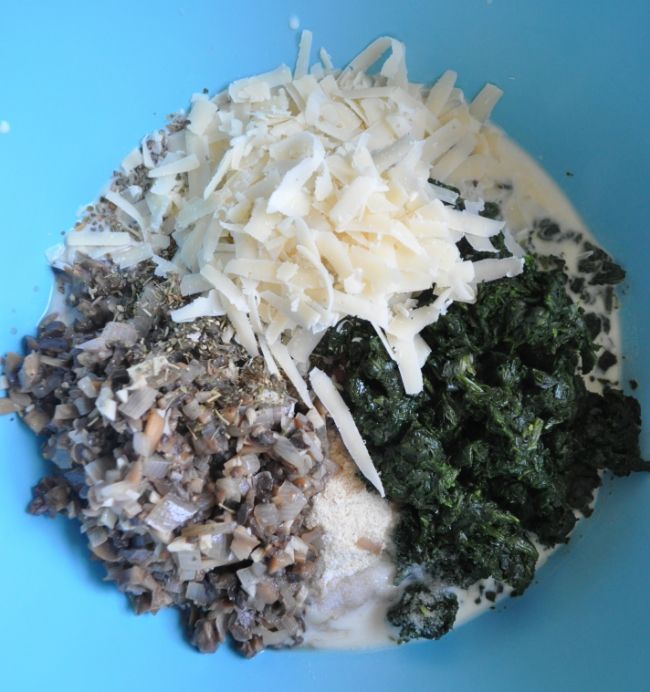 Pack it into a lightly greased loaf pan.
Bake for roughly 60 minutes until it's golden brown on top. Broiling it an additional 5 minutes for a darker crust is optional.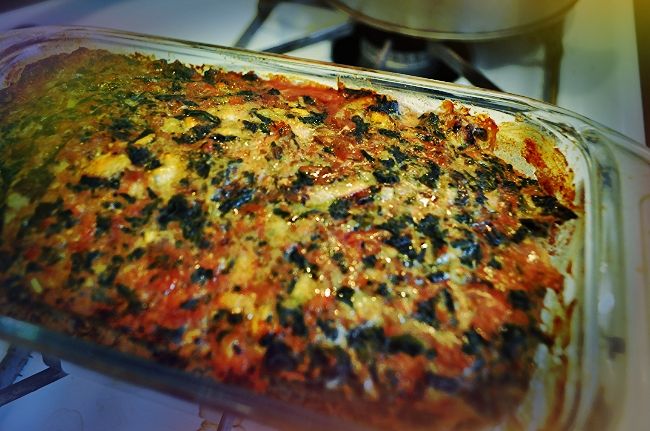 **
Meatloaf is the quintessential kitchen-sink meal. Have leftover veggies that are cusping? Throw 'em in. Have a couple tablespoons of sauce leftover from a curry that you just couldn't bear to throw away? Mix it in for flavor.
The Atlantic
did a great
piece
on the history and social relevance of meatloaf a couple years back that traced the dish back to the innovation of the meat grinder at the end of the 1800s. A few decades later this invention and the meatloaf it enabled families to consume was a boon to Americans experiencing the Great Depression. Meatloaf gussied up tough cuts of meat, required little of it, and camouflaged fillers like crackers, cereal or tapioca.
While meatloaf never really went out of style in American homes, it's become a conduit for fusion inspiration-- chili paste, tahini, soy sauce--anything that adds to the flavor profile of the basic meat and filler combo. I'm partial to mushrooms and shallots reduced in wine. Feel free to suggest your favorite ingredients!